Swingers Lifestyle Contacts by Couples and Singles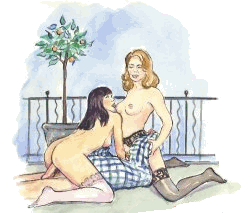 This swingers contact site is for lifestyle couples and singles who enjoy the pleasures of swinging and who want to hook up with other swinging couples and singles for partner swapping fun.
Swingers Contact Ads.
We have over 2.75 million profiles of couples and singles who live the swinging lifestyle and are looking for new swinging friends. The odds are pretty high that we have someone who wants to meet you.
Its free to join and use all the basic facilities of couples and singles. You can create a profile, add pictures, browse other users, send and receive emails (limited rate per day for free users) and use the text chat rooms. For a small upgrade fee you have a whole lot of extra options including unlimited emails, advanced searches, video chat rooms, instant access to the forums and a whole lot more goodies.
Swingers Holidays
Did you know that there are hundreds of swingers lifestyle resorts all around the world?.
We have been gathering the details of these swingers resorts for a few years now and have created a website that lists most of them at http://swingonholiday.com. They are a great place to go to meet other swinging couples and single swingers who are looking for sex with strangers.
We, your hosts, have been running swingers parties for many years, and recently we started offering swingers breaks at our home in Spain. So, if you are ever in Europe for a holiday, take a short time out and swing with us and our friends in Spain.
Swingers Clubs
We have been busy updating the club listings, If you find we have missed a club off that you know, or we have a club listed that has now closed, we would be very grateful if you could drop us a message with the details. Check out our list of clubs near you at www.clubsandparties.com
Unlike most swingers sites, Couples and Singles is run by a genuine swinging couple. Your hosts are a British/Canadian couple who have been living the swinging lifestyle for over 45 years between them. You can find out more about us by visiting our private pages at http://joanddavid.com/.. If you have any questions about the site or our service please drop us a line via the contact pages. We will do our best to answer your questions.
We hope you enjoy the site and manage to hook up with someone new very soon.
For more swinging take a look at www.swinger-nation.co.uk and for Irish couples looking for other Swingers in Ireland
Jo and David